Search Engine Optimization – aka – SEO is the process by which you can improve your ranking score for certain search terms in a search engine like google or yahoo.
Let's say you own a florist shop called Deloris the Florist in Regina Saskatchewan Canada.When someone searches their preferred search engine with the key words "florist in Regina" will they find you in the first spot, or on the seventh page?
No one usually looks beyond the first few results and very rarely do they make it past the third page of results. For this florist shop to achieve their goal of being on the first page of google when someone searches with those key words, they will need to follow best recommendations for SEO.
First things first is to understand a bit about how your website is ranked by Search Engines. This will help you understand how to optimize your site. Search engines like Google have bots that are searching the web non stop. Bots scrape the text of new websites that have been added to the web and submitted to search engines and will periodically revisit your site. Bots do not have eyes so they do not see pictures, but they do read text. They search the text of a website for terms that are used most often, but not too often otherwise the bots will think you're spamming them. Bots pay attention to how long a user stays on your page. This is called a bounce rate.
A high bounce rate means people are leaving your page or website too fast. To keep a low bounce rate, you want to be sure to optimize your site with terms that are truly descriptive of the content they will find on your page. Bots will rank your site with favor when they see that your site has a low bounce rate with steadily increasing traffic. Other ways to think about how to keep users engaged with your site and staying on your pages longer is by having plenty of interesting text for both users and bots to index, as well as other engaging content for your traffic, such as images, video and blogging.
Our Beginners Guide to SEO – Search Engine Optimization
1.Optimize your website by making sure it is running well. If your website is slow to load, people leave fast This contributes to a high bounce rate which will damage your search engine ranking. There can be a lot of reasons for a slow website. Luckily it is pretty easy to find out what these reasons are. Here are links to online sites that give you free website metrics, telling you how fast your page is, how it compares to other sites and recommendations for ways to improve your websites optimization.
GTmetrix | Website Speed and Performance Optimization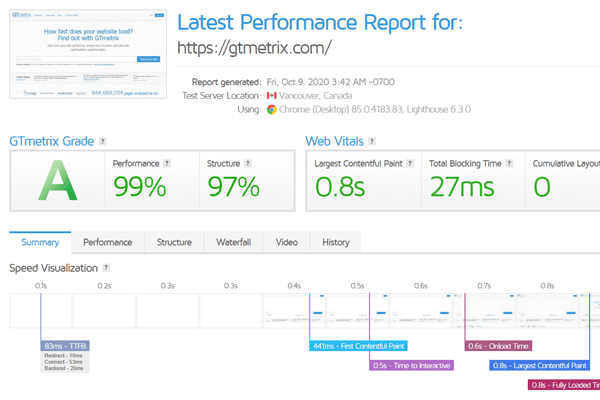 GTmetrix is a free tool that analyzes your page's speed performance. Using PageSpeed and YSlow, GTmetrix generates scores for your pages and offers actionable recommendations on how to fix them.
Source: gtmetrix.com/
Enter a URL to test the load time of that page, analyze it and find bottlenecks.
Full Page Test Analysis
Source: tools.pingdom.com/
And the Google version…
Learn more about web performance tools at Google.
Source: developers.google.com/speed/pagespeed/insights/
2. Research keywords for your industry to use in your website copy. The best way to do this is probably using Google Ad Words and have get some training using SEO and developer keyword tools. But for something a bit more accessible we recommend, MOZ PRO
With MOZ you can easily look up keywords and get information back about the search engine relevance of that keyword. We also recommend reading the MOZ Beginners Guide to SEO and Keyword Research https://moz.com/beginners-guide-to-seo/keyword-research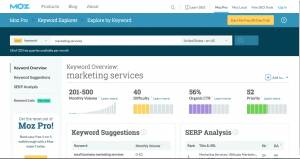 3. Use an SEO plugin
Yoast is one of the best SEO plugins. Their Search Engine Optimization plugin is one of the most popular WordPress plugins out there. They also have a website that is full of great articles and content about website optimization best practices.
Yoast is our #1 Recommendation for a SEO Plugin
SEO for everyone • Yoast
Yoast helps you with your website optimization, whether it be through our widely used SEO software or our online SEO courses: we're here to help.
Source: yoast.com/4. Monitor your website traffic. You can track your website traffic progress by signing up with Google Analytics. There's lots of free information that they provide you such as how much traffic your site gets, how people are finding you, and how users behave on your site and you can even get information about the organic search words that people are finding you with. There are ways to identify how to monitor your websites ranking for certain key words. Most of these online resources want you to make a paid subscription which can be very worthwhile. Of these you might like to check out https://www.semrush.com
Google Analytics Solutions – Marketing Analytics & Measurement
Google Analytics Solutions offers free and enterprise analytics tools to measure website, app, digital and offline data to gain customer insights.
Source: www.google.com/analytics/