Chic & Nile Rodgers to Release New Album 'It's About Time' September 28th 2018 on Virgin's EMI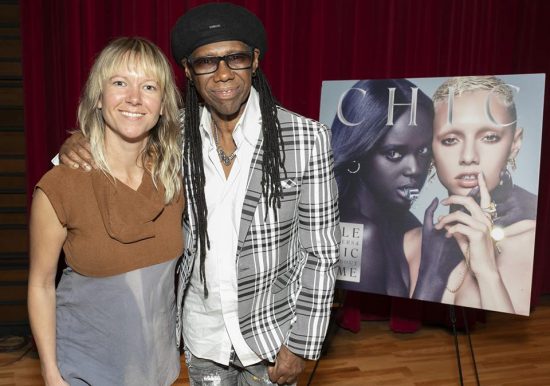 The long anticipated album from Chic & Nile Rodgers features collaborations with Lady Gaga, NAO, Elton John & more. Founder of Chic and thinking of himself as a guitarist first, Nile Rodgers has produced hit albums and songs by David Bowie, Diana Ross, Prince, Lady Gaga, Daft Punk & Paul Simon (to name just a few). His creativity, musical clarity and passion has made a major imprint world wide.
It was an incredible night meeting Nile Rodgers while he was in Toronto promoting the latest Chic album 'It's About Time' at the Universal Music listening party. The vibe was hype as we listened to singles off the new album "It's About Time" & Rodgers shared a couple stories about the making of the album and a legendary career.
Grateful the stars lined up for this special moment
Photo credit Barry Roden