Neil Patel SEO is a great resource for anyone interested in growing their business online. Whether you're an SEO specialist or entrepreneur, Neil Patel is a name and resource to familiarize yourself with. He is an entrepreneur and founder of several marketing tools like Crazy Egg and Hello Bar. One of my favourite free SEO tools is Ubersuggest which Neil Patel recently acquired and has expanded upon.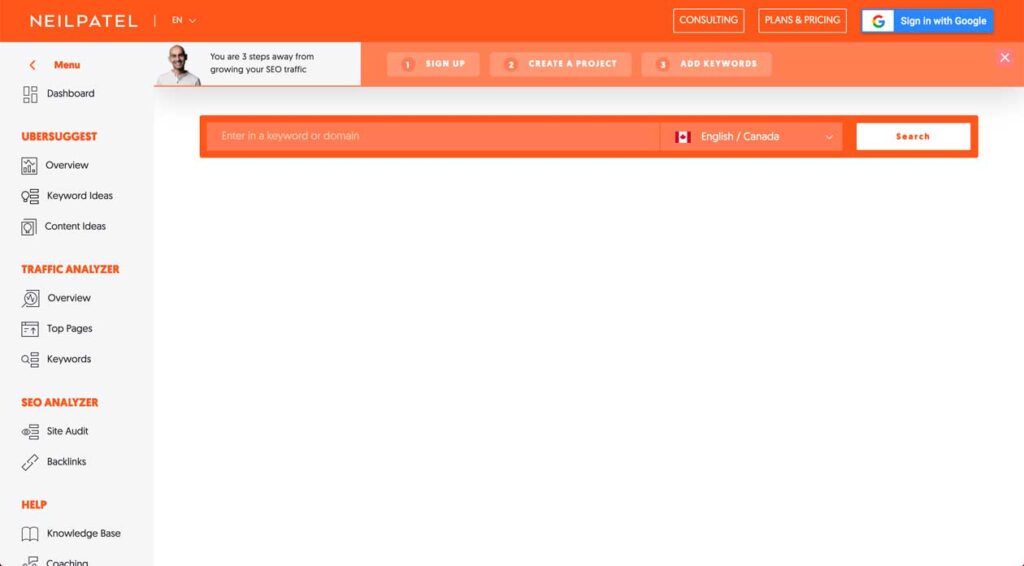 Ubersuggest – Free Traffic & SEO Analyzer
Ubersuggest is an excellent free audit of your websites performance that tells you where you rank with Google and for which keywords you are ranking for. It also provides keyword suggestions and insights into your industry market and competitors strategies.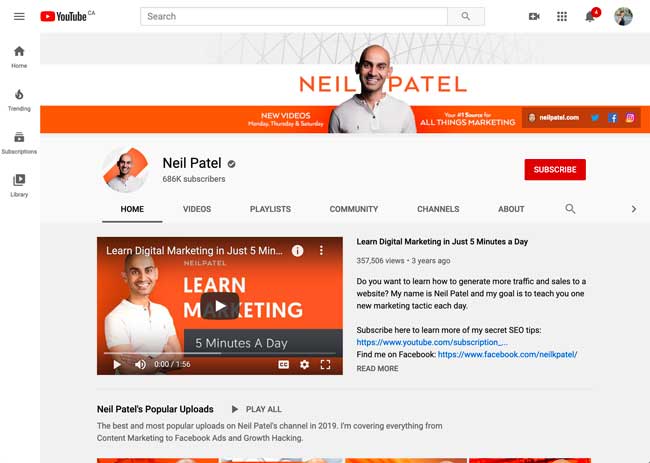 Neil Patel YouTube
Neil Patel's YouTube channel teach you to "Learn Digital Marketing in Just 5 Minutes a Day". Videos found here are highly informative, useful and helpful for anyone interested in digital marketing, from beginner to expert. New videos are posted Monday, Thursday and Saturday.

Hubspot Author
Neil Patel is a columnist for HubSpot which is another great marketing suite of tools that's great for business. They offer great free and paid solutions for your customer relationship management (CRM) and they are an excellent resource for marketing statistics and informative articles. Check out the Hubspot articles by Neil Patel