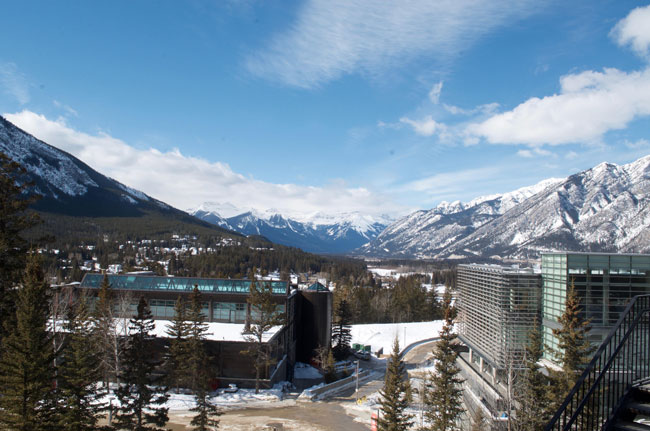 Story Studio is a film & media industry event held over a weekend, curated of key-note speakers, panels and round table discussions and is presented by the Alberta Media Production Industries Association (AMPIA) and Banff Centre for Arts and Creativity in partnership with the Government of Alberta and Alberta Film.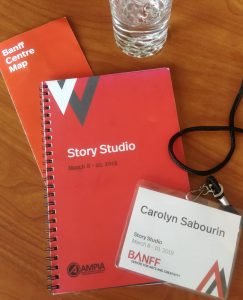 The Banff Centre for Arts & Creativity offers a world class experience nestled within the idyllic setting of the Rocky Mountains in Alberta, Canada. They support artists in a number of ways such as artist residencies, conferences, festivals and more. As an event, story studio caught my attention as an opportunity for professional development for my own work within media production and entertainment based industries.
"[Story Studio] addresses new approaches to storytelling, innovating with technology, and developing sustainable, creative production and business models for media content."
The weekend offered a number of discussions among aspects of film making and media development of which the programming was primarily geared towards directors and producers. Though the weekend attendees had backgrounds that ranged quite a bit. The program invites post-secondary students, entry-level producers, writers, actors, and directors to register. They also express that "mid-level and senior media professionals looking to gain experience working with new techniques and new technologies are also encouraged to attend."
Some of the courses I attended here included speakers such as Canadian film producers and directors, Avi Federgreen, Linda Ambury, Alex Lazarowich and Indira Guha, who among others provided excellent industry insights and commentary. Also included were speaking engagements from sales agents and distributors working with Bell Media, Netflix and other leading industry resources.
If you work within Media & Production, Banff Centre may have an opportunity for you. Check out https://www.banffcentre.ca/media-and-production