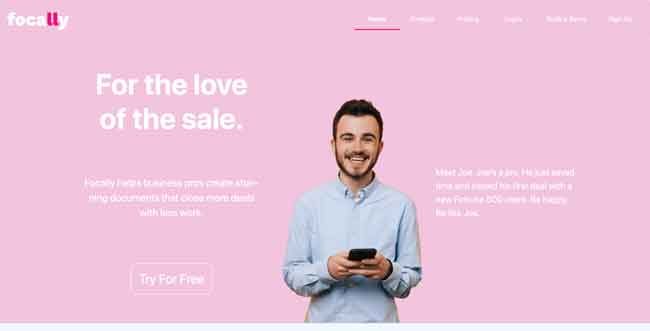 I took the online document creator focally for a test drive yesterday. The timing was perfect for introducing me to focally as I have been prioritizing developing my marketing agency's documents to be more visually appealing for my clients. I was also working on organizing them so that I can process my leads and proposals faster.
"Focally helps business pros create stunning documents that close more deals with less work."
Online Document Creator –
Templates & Customizer
Focally helps make your proposal game strong. The easy guides and customizer make it a breeze for anyone to create quality documents for proposals, quotes and marketing material.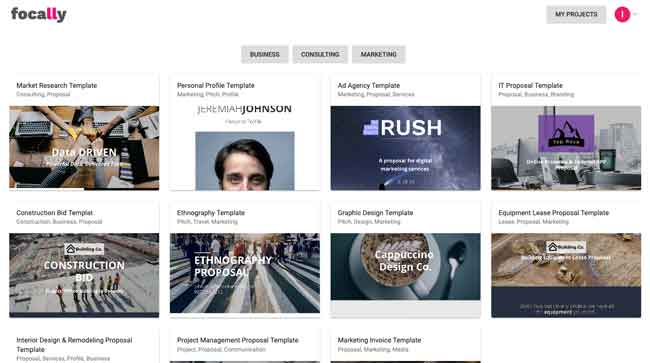 Create your own unique documents from scratch or enjoy this web based app's pre-made templates for business, consulting and marketing purposes. Customize documents with the easy editor that allows you to swap out and rearrange text, images, video & more. The app features a robust library of image assets and you can always upload your own images as well. Branding is a cinch when you can set your colours and fonts at document level. The documents can even include a navigation menu, allowing clients to jump to sections for quick reference. focally allows you to share documents with team members.
Responsive Documents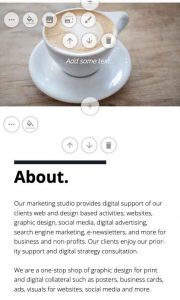 The app is design to close deals so naturally this includes receiving signatures so your clients can sign and accept your proposal's. One of the features that most appealed to me was that these documents are responsive, so they adapt wonderfully to any screen size. My previous process of sending docs meant using pdf's. With so many people using their smart phones to open documents, I had to think about the fact that pdf's are not responsive and this could pose a barrier for some of my clients.
Close More Deals with focally
The idea is to make my marketing agency's process of client communication and closing deals as efficient as possible. The app's team is based in Toronto and is dedicated to great personalized & friendly customer support. I like how focally is helping me to level up my brand and customer experience in a way that makes it easy for both me and the client. focally offers a 14 day trial so you can try it out for yourself. https://focally.io/