Instagram is a great tool for business.
This is pretty much the #1 tool for online marketing that I am currently recommending to my clients.
Instagram is
Easy to Use
Free
Great for Generating Brand awareness and New Leads
Audience Development
You need a smart phone to use it. You can view accounts on your desktop or laptop but can only upload to your Instagram account via a smart phone. Navigate to your phones APP store. On Samsung the App is Play Store, on Itunes it's the Apple Store etc. From there browse Instagram. Download the App then open it. It will ask you for your login information or to create an account. Create your account or login.
I could continue to explain using Instagram but I'll save my typing and for a proper orientation I will point you in the direction of HubSpot! which is one of my favourite online resources for all things online marketing. There you will learn everything there is to know, starting with how to setup an Instagram business account. They'll also show you about linking your account to your Facebook Page, how to create engaging content and more. Find the link below. There's also a link for a YouTube video that breaks it down in about 5 minutes.
Once you get pretty good at Instagram, you might like to try out some expansion apps for doing things like
If you have a Facebook Page for your business or organization, any advertising campaigns you set there can automatically be shared on Instagram. You can also share your Instagram posts to your Facebook personal or business page, making it as easy to share to two platforms as it is to one.
Using hash tags on your Instagram is a crucial aspect to developing an Instagram audience and to generating new leads.
Include as many as 20-30 Hash Tags with every post. Use relevant hash tags. Do a little research to find out popular hash tags you could use for your posts by searching the internet with a search querie like "Popular Hash Tags Instagram". Look through the results and develop a list of hash tags that are appropriate for your content. You can be abstract, zany or direct with your choice of hash tags, creativity is usually celebrated here but remember to also try to be descriptive because they do serve to describe your content to your audience, bringing you up in peoples feeds that are relevant to your product or service.
Instagram Marketing: The Ultimate Guide
Instagram Marketing: The Ultimate Guide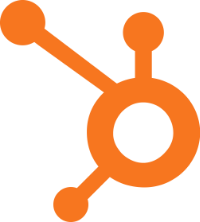 Learn how to create captivating visuals, grow your following, and drive engagement on Instagram.
Save
Save