Fundraising Update:
Hooray! We have reached 25% of our Patreon goal!! Hello, this is Nicole's friends Carolyn and Ruth sending out an update for all of you about the Patreon fundraising campaign currently happening on Nicole's behalf. We are using the Patreon model because Nicole is an artist.
I'm glad to be working on this campaign for Nicole Edwards Music. Nicole is a highly praised Yukon, singer, songwriter, artist, friend and neighbour.
Community-driven Care-giving
Nicole has had over a year to be lying on the couch thinking of creative ideas, and she is fully motivated to make a contribution with her art in this last chapter of her life.
As most of you know, Nicole was diagnosed with scleroderma in 2001, an auto-immune connective tissue disease. Although, Nicole was stable for several years her condition has progressed to include Raynaud's, Lyme Disease, Hashimoto's and Adrenal Exhaustion.
Thank you to everyone who has donated their support! Your support is great and it is very appreciated ?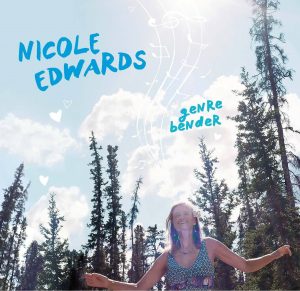 Interested in donating?
Visit HTTPS://www.patreon.com/Nicoleedwards
Or support by buying Nicole's music
https://nicoleedwards.bandcamp.com/
Or message us for more options…
The funds collected through this Patreon campaign will be used to fund professional caregiving and other essential needs for Nicole. As she gets the care she needs she hopes to continue to pursue her creative projects and will share them with her patrons.
When you donate to Nicole through this Patreon site you are contributing to a new way of care-giving that is community-driven, and supports a local artist to share her visions, even when she is reliant on care for her basic needs.
About Nicole Edwards Music
"Adventurous new album from critically acclaimed Yukon songstress is her best yet"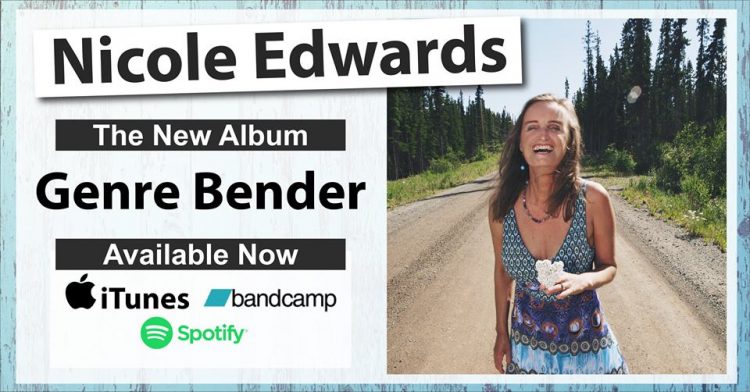 Nicole Edwards – Genre Bender
Nicole Edwards is a jazz, blues, folk, rock singer/songwriter living with Scleroderma in the Yukon. Nicole's 5th album 'Genre Bender' is a deeply moving and personal album that shines with beauty and conviction. It's ambitious, thrilling, at turns funny and heart-breaking. Audiences are uplifted and inspired by her positive and playful songs, performed in English, French and Spanish. Instead of being locked into one category, she plays with different styles and chooses a genre to best serve each song.
Acclaimed Canadian Musician
In a career that has taken her to barrooms and ballrooms, Nicole has shared the stage with the Sam Roberts Band, Ken Whiteley, Bif Naked, John Mays, Scott Merritt & Brandon Isaak. She's been a featured artist at the Commodore Ballroom in Vancouver, Hugh's Room in Toronto, and the Dawson City Music Festival. Nicole also earned a West Coast Music Award nomination for her work and an invitation to perform at the event's televised gala celebration. In December 2016 Nicole received a Meritorious Service Medal from the Governor General.