Online Designer for Stunning Social Graphics, Short Videos, and Web Pages too!
Adobe has so many great online designer apps. Adobe Spark is THE must have for anyone sharing content online. Not only is it great for social media design, it can also be used for most online visuals like ads, promotions, posts, hero images, videos and more. The app is brilliant and it's FREE!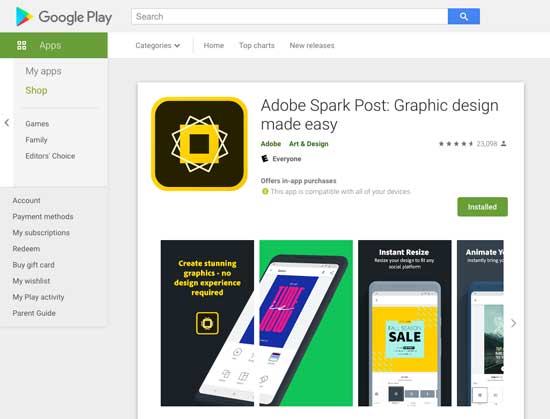 The app comes with tonnes of free stock photography, cool fonts and graphics to use. There are so many templates to use for almost any occasion and can be customized for your unique purposes. You can use the app on both desktop and mobile. Get it from the Play Store for Android. I like working on my graphics on my phone mostly because I can easily post to Instagram from mobile. But I use desktop often as well because I can work on the graphics on a bigger scale there. Check out some of my other social media planning apps on my blog here.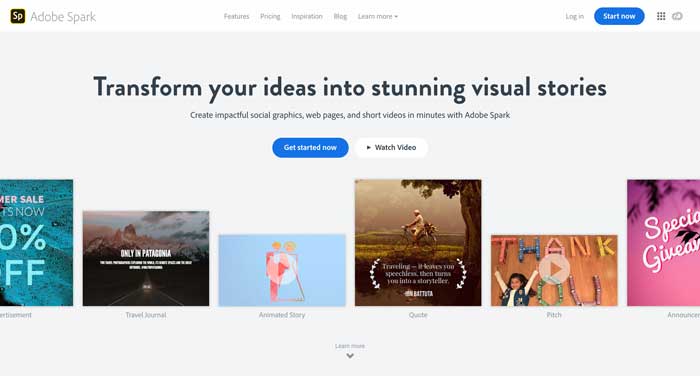 The Adobe Spark app is great for holiday graphics with templates for your holiday card maker and social media posts. I also recommend the app for promoting your brand, business, services and products. You can design one visual then easily readjust the canvas to any dimensions saving many versions at different dimensions. This makes it easy to develop a brand campaign of stunning and sophisticated visual graphics to represent your brand across all your social media platforms and more.
The app is also great for Wedding templates and more.
Spark comes with plenty of design templates for
holidays
seasonal
weddings
events
& more